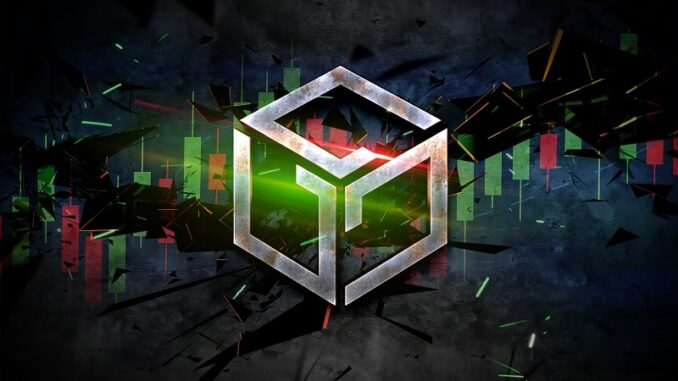 Gala crypto price is nearing its lowest level on record.
It has plunged by more than 78% from the highest level.
There are concerns about the platform and the ongoing lawsuit.
Gala token price continued its sell-off as demand for the coin crashed. The token plunged to a low of $0.013, meaning it has plunged by more than 78% from the highest level on record. Other top laggards on Thursday were coins like Optimism, eCash, Injective, and XDC Network.
Fed interest rates and ecosystem growth
There are three main reasons why Gala crypto price has been in a strong bearish trend for a while. First, like other cryptocurrencies, it is being affected by the rising interest rates by the Federal Reserve. 
The Fed has hiked rates from 0% during the pandemic to between 5.25% and 5.50%. In its monetary policy meeting on Wednesday, the bank warned that it will deliver one more 0.25% rate hike. 
High interest rates have an impact on all assets. For example, they lead to a higher US dollar index (DXY). The index, which measures the value of the USD against a basket of currencies, has jumped to a five-month high of $105.
Further, the dollar is having a higher yield than most cryptocurrencies. Money market fund yields have jumped to a multi-year high of almost 6%. Therefore, many investors have moved their funds from risky assets like crypto to cash.
Second, Gala price has plunged because of the lack of traction of games in its ecosystem. While developers have launched several games like Townstar, Dragon Strike, and PokerGo, data shows that they have not gone mainstream. Also, NFT sales in Gala have dropped. 
Finally, there is internal wrangling between Wright Thurston and Eric Schiermeyer, the co-founders of the platform. The two are battling over a $130 million theft in a court in Utah. Historically, investors tend to avoid assets with such issues.
Gala crypto price forecast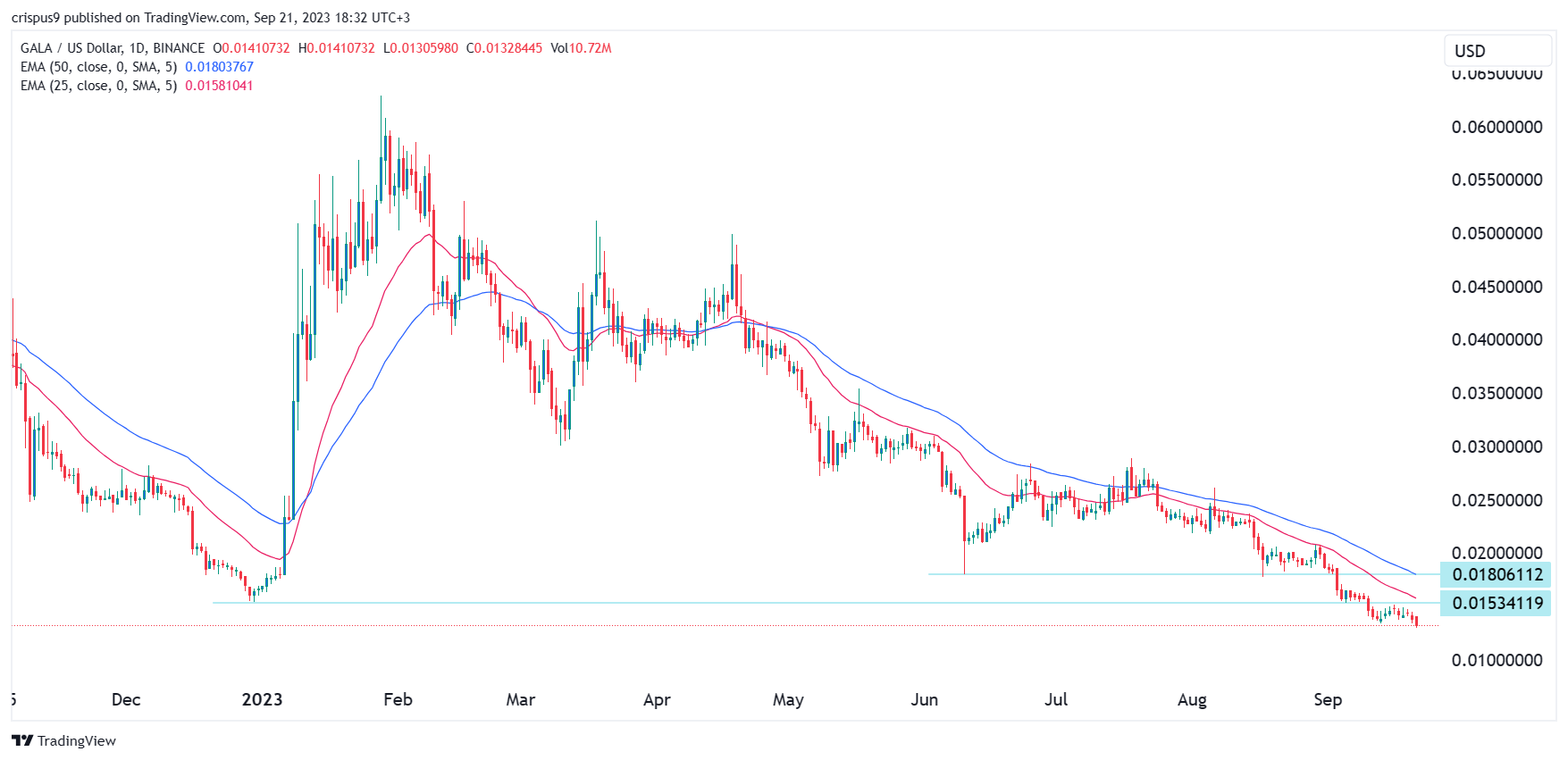 The daily chart shows that the Gala crypto price has been in a strong bearish trend in the past few months. It moved below the key support level at $0.018 and $0.015, the lowest levels in June this year and December last year. Gala has also remained below the 50-day and 100-day moving averages.
Therefore, Gala price will likely continue falling as demand for the coin wanes. This sell-off will likely continue falling as sellers target the key support at $0.010. The stop-loss of this trade is $0.02.
How to buy Gala
eToro
eToro offers a wide range of cryptos, such as Bitcoin, XRP and others, alongside crypto/fiat and crypto/crypto pairs. eToro users can connect with, learn from, and copy or get copied by other users.
OKX
OKX is a world-leading cryptocurrency exchange, providing advanced financial services to traders globally by using blockchain technology.