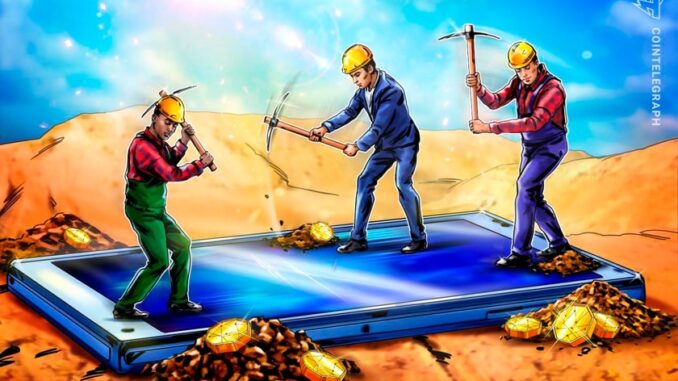 Cryptocurrency mining in Uzbekistan is overcoming major changes as the country's major crypto market supervisor has approved a framework for licensing crypto mining operations.
Uzbekistan's National Agency for Perspective Projects (NAPP) issued a decree on licensing cryptocurrency mining operations, limiting such activities exclusively to legal entities.
Apart from banning individual miners' operations, the NAPP has also required firms to only use solar power to mine cryptocurrencies like Bitcoin (BTC). However, miners can still use the unified power system of Uzbekistan in certain cases stipulated by the legislation. The document doesn't mention what cases are meant.
Among other requirements, Uzbekistan's cryptocurrency watchdog demanded companies set up a dedicated room for installing mining equipment and only mine crypto by the registered address. The rules also require crypto mining firms to provide timely and full payment or mining fees established by regulators.
Additionally, the NAPP has banned miners from mining "anonymous" cryptocurrencies, or those referred to as working based on anonymity and hiding transactions. The authority was referring to privacy-focused cryptocurrencies like Monero (XMR), which allow users to obfuscate network transactions.
Related: Kazakh crypto miners plead with president to cut energy prices
"All mining operations and services are only possible after obtaining a permitting document and license in the prescribed manner," the NAPP wrote, adding:
"The agency also asks all citizens to act within the framework of the law and refrain from attempting to organize activities in the field of circulation of crypto-assets without obtaining the appropriate license."
It's unclear whether the NAPP's latest crypto-mining document is a final decree establishing a framework for mining in Uzbekistan. The local government has issued multiple similar documents in recent years, repeatedly prohibiting individual miners from operating in Uzbekistan. One such decree was signed by Uzbekistan's President Shavkat Mirziyoyev in April 2022, reiterating that local people are not allowed to pay with crypto or to mine digital currencies.
The NAPP did not immediately respond to Cointelegraph's request for comment.
Magazine: Web3 Gamer: Minecraft bans Bitcoin P2E, iPhone 15 & crypto gaming, Formula E