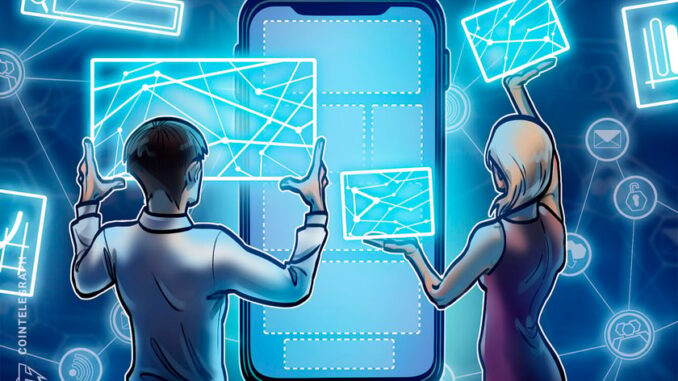 Blockchain oracle network Chainlink has tapped into Ethereum (ETH) layer 2 scaling protocol Arbitrum to drive cross-chain decentralized application development.
The two protocols announced the mainnet launch of the Chainlink Cross-Chain Interoperability Protocol (CCIP) on Arbitrum One on Sept .21, giving developers access to Chainlink's solution that taps into Arbitrum's high-throughput, low cost scaling.
The combination of CCIP and Arbitrum One's ecosystem aims to unlock a myriad of use cases, including cross-chain tokenization and collateralization, blockchain gaming, data storage and computation.
Chainlink Labs chief business officer Johann Eid commented on the partnership, highlighting Arbitrum's role in offloading transaction congestion from Ethereum's base layer and providing a base to build DApps.
"CCIP now gives these users access to a highly secure and easy-to-use interoperability protocol built on Chainlink's time-tested infrastructure, powering cross-chain smart contracts in a way that will open up new avenues of growth, accessibility, and innovation."
The integration will marry Arbitrum's optimistic rollup technology that currently commands around 60% of total value locked in the wider Ethereum layer two ecosystem. Arbitrum facilitates fast and low fee transactions that are batched off-chain and then submitted to Ethereum's base layer.
The optimistic rollup is assumed to be valid until proven otherwise by validators of the network.
Meanwhile CCIP allows developers to build cross-chain DApps that use arbitrary messaging and simplified token transfers. This taps into Chainlink's decentralized oracle network that enables smart contracts to securely access off-chain data sources, APIs, and payment systems.
Related: Blockchains need an interoperable standard to evolve, say crypto execs
The protocol allows smart contracts to interact with real-world data and events, making it possible for them to be triggered by data from external sources.
Another prominent Ethereum scaling technology firm in StarkWare previously tapped into Chainlink's oracle services. As Cointelegraph previously reported, StarkWare's zero-knowledge proof rollup protocol StarkNet integrated Chainlink's data and price feeds for its ecosystem in February 2023.
Magazine: NFT collapse and monster egos feature in new Murakami exhibition