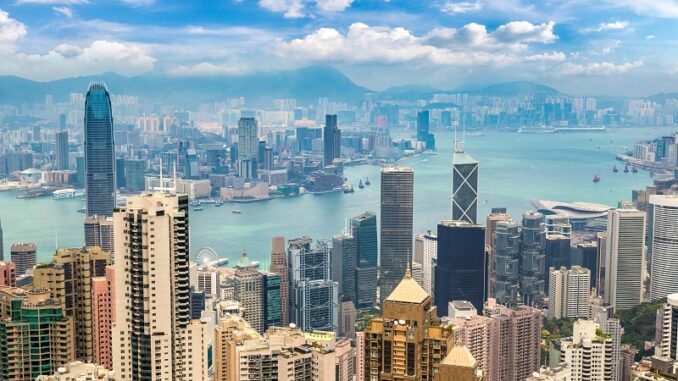 The probe into JPEX has resulted in the arrest of one person.
The JPEX exchange has allegedly been operating in the country without a license.
JPEX's native token, JPC, has experienced a 21.98% decline in value over the past 24 hours following as the events unfold.
Hong Kong's cryptocurrency exchange, JPEX, has halted its trading operations in response to an investigation conducted by the Hong Kong Securities and Futures Commission (SFC). This inquiry resulted in the arrest of an individual affiliated with the exchange, as reported by local media.
The SFC has asserted that JPEX, based in Hong Kong, had been conducting its operations without the necessary license, which prompted numerous complaints from users to law enforcement agencies. The JPEX comes as Hong Kong warns crypto firms against referring to themselves as "banks."
JPEX cites unfair treatment by Hong Kong authorities
In a blog post, JPEX expressed dissatisfaction with the treatment it received from relevant Hong Kong institutions and attributed the freezing of funds by their third-party market makers to these perceived injustices. These market makers demanded additional information from the exchange for negotiation purposes, thereby restricting liquidity and significantly increasing daily operational costs, leading to operational challenges.
In light of these liquidity issues, JPEX announced its decision to stop all transactions on its Earn Trading interface, effective Monday. Simultaneously, the exchange pledged to manage ongoing orders and make adjustments to withdrawal fees. Additionally, JPEX stated that it is contemplating a restructuring effort to transform into a Decentralized Autonomous Organization (DAO).
JPEX's Taiwan offices vacated
Media reports from Taiwan have indicated that JPEX's Taipei office was recently vacated, and local authorities have reportedly interrogated Taiwanese influencers whom the exchange had engaged.
JPEX's official website claims that the exchange holds licenses from securities authorities in Australia and is registered with the US Financial Crimes Enforcement Network (FinCEN) as a Money Services Business (MSB).
Attendees at the recent Token2049 conference in Singapore noted that JPEX's booth appeared abandoned after the first day of the event.