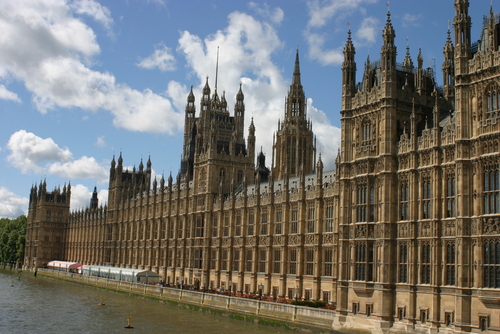 Key takeaways
The UK government could seize stolen cryptocurrencies
A bill that seeks to expand the ability of UK authorities to target illicit cryptocurrency usage has been passed for approval by the House of Lords. 
The bill, dubbed the Economic Crime and Corporate Transparency Bill, was introduced a year ago. The bill seeks to tackle crypto-related financial crimes. Since the introduction of the bill, it has gone from the House of Commons to the House of Lords and is now at the final stage of approval. 
Per the bill, the authorities will target monetary proceeds from fraud or other financial crimes. Furthermore, the bill also seeks to introduce provisions for corporate transparency and overseas business registrations.
Now that the bill is at its final stage, the House of Commons will vote to accept the proposed amendments or recommend changes to the bill. If approval is obtained, the bill will be signed into law via royal assent (the monarch approvals the bill as an act of legislature). 
The U.K.'s financial regulator, the Financial Conduct Authority (FCA), recently pointed out that it is willing to work with crypto companies to introduce a regulatory framework for the cryptocurrency industry. 
The regulatory agency, via Executive Director Sarah Pritchard, made this known while speaking at the London's City Week conference. She stated that;
"Let's work together to shape our rules and regulations to benefit markets, consumers and firms as crypto goes from niche to mainstream."
She added that the FCA's responsibilities also include ensuring that crypto firms operating in the country comply with Anti-Money Laundering and Counter-Terrorist Financing legislation.
The FCA has been expanding its base within the crypto industry. In July, the regulatory agency launched a permanent digital sandbox to serve as a testing environment for crypto companies and others to see how their products would perform at an early stage of development.