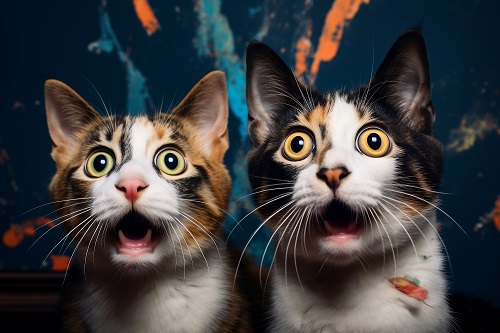 SEC says Stoner Cats 2 LLC raised $8 million from investors by offering unregistered securities of NFTs.
Stoner Cats will refund the money to investors and pay a $1 million fine.
SEC recently charged Impact Theory over allegations of similar violations.
The Securities and Exchange Commission (SEC) has charged Stoner Cats 2 LLC over an unregistered offering of NFTs.
According to the regulator, the NFTs creator raised $8 million from investors in a project that financed the animated web series show dubbed Stoner Cats. Among notable personalities to feature in the show (via voiceovers) were Ashton Kutcher, Chris Rock, Jane Fonda, Mila Kunis and Ethereum co-founder Vitalik Buterin.
NFTs were offered as securities
In its order, the SEC said the charge shows that it's not about what the NFTs are based on or underlying asset, but rather the "economic reality of the offering."
The SEC's complaint noted that Stoner Cats wasn't exempt from registration and thus the offering violated the US securities laws.
"Regardless of whether your offering involves beavers, chinchillas or animal-based NFTs, under the federal securities laws, it's the economic reality of the offering – not the labels you put on it or the underlying objects – that guides the determination of what's an investment contract and therefore a security," Gurbir S. Grewal, SEC's director of Enforcement, said in a press release.
According to the SEC, Stoner Cats' fire sale that saw the entire collection sold within minutes was a result of the hype generated after the company touted the NFTs' potential as an investment to buyers. Investors were therefore led to believe they could profit from secondary sales of the NFTs.
Stoner Cats 2 has been ordered to refund investors and pay a $1 million civil penalty. The platform is also to destroy their NFT collection and although it didn't admit or deny the SEC's charges, agreed to a cease-and-desist order.
Industry reacts to SEC charges against Stoner Cats
The action against Stoner Cats follows a similar charge against Impact Theory, a Los Angeles-based company also charged with offering unregistered securities in NFTs. As CoinJournal reported, the company neither admitted nor denied the charges. However, they agreed to a $6.1 million fine.
Observers and market experts have reacted to the latest SEC action, with many saying Impact Theory's charges were "clear" and that could present a worry for other NFT projects. But the charges against Stoner Cats are a little vague. 
The Gorilla Labs founder posted these sentiments on X.
The SECs latest strike on Stoner Cats is worrisome for all NFT collections.

While Impact Theory's violations were clear, this time around is quite vague.

Here's what Stoner Cats was flagged for: – Allowing buyers to resell NFTs on secondary markets– Promoting their team as… pic.twitter.com/ePnlTynxCC

— Gorilla (@CryptoGorillaYT) September 13, 2023