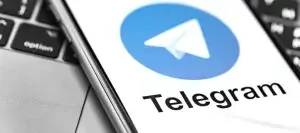 The Open Network Foundation (TON Foundation) revealed that Telegram, the popular messaging app with around 800 million users, is introducing a self-custodial crypto wallet called TON Space.
This wallet, now available on Telegram, aligns with the TON Foundation's ambitions to bring self-custodial digital asset management to Telegram's extensive user base.
Furthermore, the TON Foundation announced that projects developed on the TON platform will receive priority access to Telegram's advertising platform, Telegram Ads. This integration is expected to increase the adoption and usability of crypto within the Telegram ecosystem, potentially opening the door to millions of users exploring and utilizing crypto assets.
The novel wallet, developed by The Open Platform (TOP), is designed to facilitate decentralized payments and help developers in crafting cryptocurrency-compatible mini applications that operate within the Telegram ecosystem.
Telegram's approach to cryptocurrency diverges from traditional centralized solutions, prioritizing user control over their digital assets. This initiative aligns with its overarching objective of evolving into a comprehensive "super app," akin to WeChat, while expanding its ecosystem by incorporating decentralized functionalities.
While there are other crypto wallets available outside of Telegram, the challenge often lies in user adoption and distribution. By integrating TON Space into its platform and offering priority access to TON projects and partners through its global advertising platform, the app can overcome these challenges and promote the use of decentralized apps.
Signal, another encrypted chat app, also offers a crypto payments solution developed by a third-party partner called MobileCoin. While both Signal and Telegram are exploring crypto integration, their solutions may attract different user demographics.
In 2021, Telegram agreed to hand over all bank statements related to its $1.7 billion ICO after it abandoned its TON blockchain project. The decision came after mounting legal ramifications coupled with the more aggressive stance taken by the US regulators, which ultimately made Telegram executives reconsider their crypto ambitions altogether.
At the time, Telegram CEO blasted the court's ruling that found the resale of Grams into the secondary public market would be an integral part of the scheme that involves US purchasers and thus likely securities laws would apply. The rejection centered around the same claims that supported the preliminary injunction, including whether Telegram could flood United States markets with billions of Grams and if the token itself is a "security".
Following the increased regulatory crackdown, Telegram said it may abandon some of the most critical parts of its crypto strategy. For one, the popular app publicized plans that it will no longer integrate its Gram token into the Telegram Messenger, basically offering the wallet solely on a stand-alone basis.