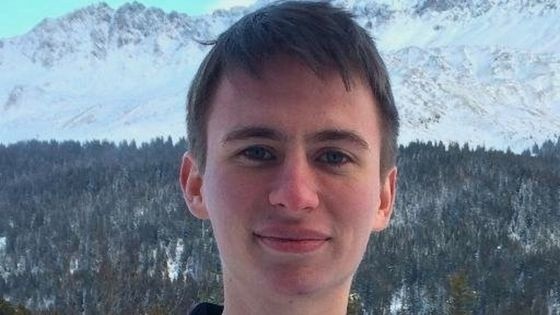 Oct. 4: Oasis Network, a privacy-enabled blockchain platform backed by the crypto-friendly VC firm Andreesen Horowitz (a16z), "is set to introduce syROSE, a synthetic version of its native ROSE token in Q4 2023," according to a message from the team. "Oasis will announce that it is working with SYNTHR to bring ROSE to six blockchain networks, including Ethereum, Arbitrum, Avalanche, Polygon and BNB Chain. By enabling seamless swapping, staking, lending, and more across various Web3 blockchain platforms, syROSE will give Oasis users the ability to transfer their tokens quickly and effortlessly to ecosystems beyond Oasis." $ROSE $ETH $ARB $AVAX $MATIC $BNB
Protocol Village is a regular feature of The Protocol, our weekly newsletter exploring the tech behind crypto, one block at a time. Sign up here to get it in your inbox every Wednesday. Project teams can submit updates here.
Oct. 4: Tron DAO says in a press release that the Tron dataset has been added to Google Cloud's roster of public blockchain datasets. $TRON
Read More: The Protocol: Google Pushes Deeper into Blockchain
Oct. 3: Nomic DAO Foundation announced that Nomic, a layer-1 blockchain with a decentralized, non-custodial Bitcoin bridge, said its nBTC Interchain Upgrade "empowers users" to bring native bitcoin (BTC) to anywhere within the Cosmos ecosystem. "Currently there is a lack of decentralized methods that seamlessly bring BTC into Cosmos, and a lack of DeFi apps that can utilize BTC. The upgrade, scheduled for release on Oct. 27 and activation on Oct. 30, will enable users to deposit, withdraw and transfer BTC from any integrated Cosmos app, including Osmosis, Kujira and Levana, and then use BTC anywhere in the Cosmos ecosystem." $ATOM $BTC
At last, OP Labs delivers 'fault proofs'
Oct. 3: OP Labs officials have repeatedly said that getting fault proofs into operation was a top priority – so much so that the project even had its own name, "Cannon." On Tuesday, OP Labs took its first step toward addressing the concerns, launching fault proofs on a test network known as OP Goerli Testnet.
Polybase releases Polylang, the 'TypeScript for Zero Knowledge'
Oct. 3: Polybase, a state zk-rollup protocol that natively supports modular data storage and indexing, has launched Polylang, a programming language described as "TypeScript for Zero Knowledge." According to a message from the team: "Polylang allows you to write smart contracts that compile down to zero knowledge programs verified using zk-STARKs with the ease of a JavaScript or TypeScript. Polylang is open-source and implemented in Rust, which makes it very accessible for many blockchain developers. It can be used as a CLI or as a library (or crate). Try it out at polylang.dev."
DEX Bluefin's new version goes live on Sui
Oct. 3: Decentralized orderbook exchange Bluefin's upgraded version called "v2" went live on the Sui network, the company said Tuesday in a press release. The platform's new iteration adds features such as sub-second, optimistic trades, spot and cross-margin capabilities and a privacy function to trade without a crypto wallet. The first version of the platform – Bluefin v1, which lets users trade perpetual swaps on Ethereum scaling network Arbitrum – will remain active, the company said. $ETH $ARB $SUI
Huddle01 releases streaming feature on X (formerly Twitter)
Oct. 3: Huddle01, a platform for decentralized real-time communication, announces the launch of a new X (formerly Twitter) Streaming feature on the platform, enabling users to stream live events directly to X. According to the team: "Huddle01 will become the first platform to enable direct X streaming, as opposed to other tools, which use third-party services like OBS and Streamyard."
LayerZero, Conflux plan 'omnichain' for China Telecom BSIM
Oct. 3: LayerZero Labs, the team that launched the leading omnichain messaging protocol LayerZero, has partnered with Conflux Network, the only regulatory-compliant public blockchain in China, to bring omnichain capabilities to China Telecom's blockchain-based SIM card (BSIM), announced earlier this year, according to a message from the team: "This partnership will give BSIM users access to omnichain capabilities on LayerZero-supported blockchains, starting with Conflux mainnet."
Derivatives DEX ApeX launches bot on Telegram
Oct. 3: ApeX protocol, a crypto derivatives DEX, is launching the ApeX Bot on Telegram, according to a message from the team. "This is the first-ever L2 DEX Telegram bot designed specifically for decentralized derivatives trading."
Bybit's new trading bot comes with AI recommendations
Oct. 3: The crypto exchange Bybit unveiled a new "Futures Martingale" trading bot designed to "optimize trading strategies and lower average costs," according to a blog post. Features include automated position scaling and an "AI recommended strategy" that "analyzes historical data for 14 days to recommend the best trading approach."
Korean gaming firm Wemade to use Chainlink CCIP
Oct. 3: Wemade, a Korean blockchain gaming firm, has selected Chainlink's Cross-Chain Interoperability Protocol as the "exclusive interoperability engine for unagi(x), the ineroperability engine for the omnichain initiative." The plan is to create "an interoperable Web3 ecosystem for games and other on-chain applications," according to a press release.
Babylon to unveil bitcoin staking protocol
Oct. 2: Babylon plans to unveil at Cosmoverse its "Bitcoin Staking Protocol MVP," according to a message from the team. The release "aims to utilize the vast untapped potential of idle Bitcoins, allowing them to boost the economic security of Proof of Stake (PoS) chains and decentralized applications (dApps). Babylon's protocol connects decentralized trust to earn yield, gaining support from prominent Cosmos chains. It addresses the limitations of PoS chains by enabling them to stake bitcoin (BTC) instead of native tokens, enhancing security and reducing inflation pressure. Babylon's approach seamlessly integrates Bitcoin staking with various PoS protocols, expanding Bitcoin's utility. The MVP showcases this technology's first implementation, with plans for adoption in ecosystems like Cosmos, where the demand for Bitcoin staking is evident." $BTC $ATOM
Certik says Web3 exploits surged in 3Q
Losses from Web3 exploits, flash-loan attacks, oracle manipulation, private key compromise, exit scams and other security incidents surged to nearly $700 million in the third quarter, more than the first and second quarters of 2023 combined, according to Certik.
Vechain plans hackathon at Harvard
Oct. 2: Vechain, an enterprise-grade layer-1 public blockchain, "will host a hackathon at Harvard in partnership with Boston Consulting Group and Web3 educational mobile app, EasyA" on Oct. 7-8, according to a press release. "Developers will compete for a portion of the $40,000 in prize pool and the opportunity to access additional funding to develop their projects." Hackathon tracks will "encourage the use of vechain's VORJ tool, which enables users to deploy smart contracts easily without knowing how to code or having to pay any transaction fees." $VET
Namada plans 'incentivized testnet,' airdrop of ATOM
Oct. 2: Namada, a layer-1 protocol specializing in multi-chain privacy, said it plans an "incentivized testnet" and an airdrop of NAM tokens to ATOM holders. "Within the current IBC-connected landscape, no existing solution allows for privacy between zones; there is no privacy across the Cosmos. Namada aims to fill this gap," according to a press release. The size of the airdrop wasn't disclosed. $ATOM
Chainlink unveils 'Data Streams' to reduce latency
Oct. 2: Chainlink, the blockchain data oracle provider, has launched "Data Streams," a new product designed to reduce network latency. The offering has now entered early access on layer 2 platform Arbitrum, the company said Monday in a press release. $LINK $ARB
Web3Auth gets extension on Google's Firebase
Oct. 2: Web3Auth, a provider of crypto wallet infrastructure, announced the launch of its own Web3 extension on Firebase Extensions Hub, in collaboration with Google Cloud. According to a press release: "With Web3Auth's multi-party computation (MPC) at the helm, existing app developers can now use Firebase authentication to securely generate a public-private key pair. This enables their users to own a fully self-custodial Web3 wallet with familiar social logins such as email, SMS OTPs, and biometric IDs." Firebase is Google's mobile and Web app development platform. $GOOGL
Taurus puts Internet Computer Protocol on custody platform
Oct. 2: Taurus, a platform for managing digital assets, has entered into strategic collaboration with Dfinity Foundation, a major contributor to Internet Computer Protocol (ICP), according to a message from the team. "Taurus will integrate Internet Computer Protocol to its custody platform. Taurus' clients will be able to have custody of the Internet Computer's native ICP token and collect staking rewards using Taurus-PROTECT. In addition, Taurus has expanded Taurus-EXPLORER, its blockchain connectivity infrastructure, to support the Internet Computer blockchain." $ICP
Space and Time 'Proof of SQL Verifier' to run on Chainlink
Oct. 2: Space and Time (SxT), a Web3 data warehouse, announced at Chainlink's SmartCon conference this week that its "Proof of SQL, a zk-proof for SQL queries, will natively run its zk-Verifier on Chainlink nodes, enabling verifiable, zk-proven query results for smart contracts, AI models, and enterprises," according to a message from the team. "SxT is now the preferred data warehouse solution for the Chainlink ecosystem, with this integration enhancing trustlessness and decentralization. The Proof of SQL Verifier will run natively on Chainlink nodes, allowing the Chainlink Network to reach consensus on untampered query results." $LINK
'New Bitcoin City' debuts as social app
Oct. 2: New Bitcoin City, which describes itself as "the first Bitcoin social app" or the "Friend.tech of Bitcoin," publicized last week on X (Twitter) that it was open to sign-ups.