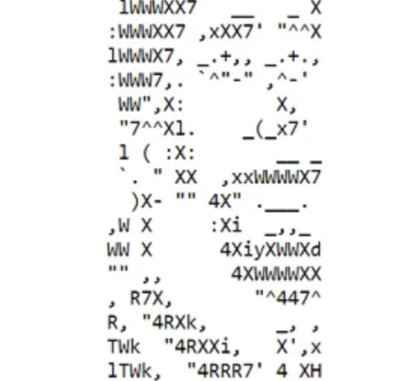 What if Satoshi Nakamoto disappeared in a way we previously hadn't considered? The life story of a new candidate for the mysterious Bitcoin founder shares some similarities.
The identity of Satoshi Nakamoto, the mysterious figure behind the world's oldest cryptocurrency, remains arguably one of the biggest mysteries in crypto. Despite the significant passage of time since the publication of the original Bitcoin whitepaper, the identity of its author is still being debated.
Who is Len Sassaman?
The latest candidate being considered is Leonard "Len" Harris Sassaman, born in 1980 in Pennsylvania, USA. After his early education, Sassaman earned a diploma from The Hill School in 1998. 
In the same year, he joined the Internet Engineering Task Force (IETF),  an organization dedicated to developing Internet standards and protocols. In 1999, he moved to San Francisco and became part of the cypherpunk community. 
He would later become one of the community's most prominent members, and it is here that he developed an interest in privacy. After co-founding the CodeCon hacking convention in 2002, Sassaman pursued doctoral studies in cybersecurity and cryptography at the University of Louvain in 2006.
While at Louvain, he was exposed to various projects, including Philip ZImmermann's Pretty Good Privacy software. The pair collaborated on the Zimmerman-Sassaman key-signing protocol, a new method for creating digital signatures.
Sassamann also distinguished himself by exposing vulnerabilities in the X.509 standards for public key certificates. He also actively participated in many cryptography conferences.
Following an adolescent diagnosis of depression, Sassaman took his own life in 2011.
Read more: 9 Crypto Wallet Security Tips To Safeguard Your Assets
What Did Sassaman Say About Satoshi Nakamoto?
Len Sassaman is one of the less obvious candidates for Nakamoto. No one has cited quotes from Sassaman about Bitcoin or its creator, leading to speculation the cryptographer never made public statements about the asset.
However, some people close to Sassaman claim have made unverified claims he did not like Bitcoin and instead favored its demise.
Read more: What Is Bitcoin? A Guide to the Original Cryptocurrency
Is Sassaman Bitcoin's Creator? What Experts Think
Still, the link between Nakamoto and Sassaman is not baseless. Since 2021, circumstantial details around each one's life appear to overlap.
Sassaman worked with several cryptographers previously considered candidates for the Bitcoin creator. Among them are Zimmerman and computer scientist Hal Finney, the latter of whom was discussed in previous articles. 
In addition, Sassaman favored anonymous mail servers and wrote code for them several times. His image has also been immortalized in Bitcoin's blockchain.
The monument to the late cryptographer has been widely disputed. Even though it was added by a community member who wanted to thank Sassaman for his contribution to cryptography, it is unclear how Sassaman's input contributed to the creation of Bitcoin.
But arguably, the greatest dispute has been around the cause of Sassaman's death and one of Nakamoto's last known emails. Before his departure, the Bitcoin creator left an enigmatic message that "he had moved on to other things," and was leaving Bitcoin in "good hands."
Had the mysterious creator announced a potential suicide without saying it outright? No one knows for sure, and theories diverge.
Had Nakmato grown so disenchanted with the development of Bitcoin that he decided to leave?
Probability Test: Is Len Sassaman Satoshi?
Cryptographic Evidence: Len Sassaman did not use tools, private keys, or an account linked to Satoshi Nakamoto. Nevertheless, he was on the list of email recipients who received the Bitcoin whitepaper.
In addition, the cryptographer was careful to encrypt and keep the data stored in his computer secret. To date, the data on his computer is still inaccessible.
This could explain why the Bitcoin balance in Satoshi's cryptocurrency wallet has not changed in the last ten years.
Cryptography Skills and Contribution:  Sassaman's work on several cryptography projects suggests he had the requisite skills to create Bitcoin. Despite being in his twenties, he participated in several conferences on the subject and was considered an expert.
But there's more evidence. He also worked on the TCP/IP protocol on which Bitcoin runs.
Similarities in Communication and Language: In addition to shared views on privacy, Sassaman and Nakamoto also had a similar way of expressing themselves. Although Sassaman was American, he wrote British news many times.
However, as some point out, the cryptographer was not a fan of Bitcoin. In his view, recording transactions publicly threatened society, a viewpoint at odds with Satoshi's vision of an open ledger.
Community Acceptance: The crypto community is still divided on whether Len Sassaman is Satoshi Nakamoto. Those who favor this theory are in the minority.
Do you have something to say about whether Len Sassaman could be Satoshi Nakamoto or anything else? Please write to us or join the discussion on our Telegram channel. You can also catch us on TikTok, Facebook, or X (Twitter).
Disclaimer
In adherence to the Trust Project guidelines, BeInCrypto is committed to unbiased, transparent reporting. This news article aims to provide accurate, timely information. However, readers are advised to verify facts independently and consult with a professional before making any decisions based on this content.