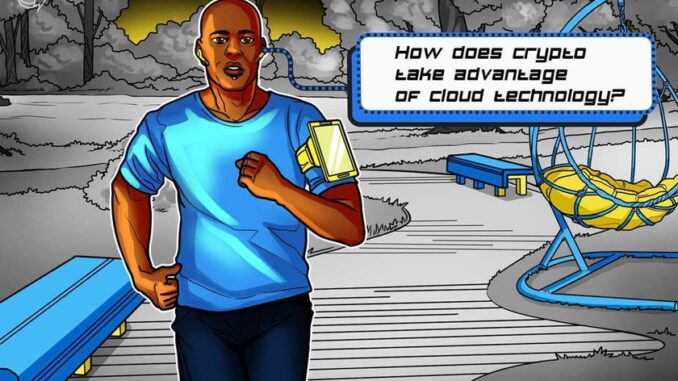 Cointelegraph's Hashing It Out podcast talks to Howie Jiang, Web3 chief solution architect at Tencent Cloud Europe, and Fakhul Miah from Elastos about how crypto can take advantage of cloud technology. The two firms recently announced a partnership to "accelerate the Web3 space."
Tencent Cloud, a popular global cloud vendor, is betting heavily on Web3 with operations in 27 regions and multiple projects related to Web3. Jiang highlights the firm's experience with Web3 and explains that the cloud company wants to expand overseas after working with nonfungible tokens (NFTs) and other blockchain products in China.
Elastos has been building what it describes as "the next phase of the internet" for the last five years. Miah explains that a commitment to providing individuals with true digital sovereignty sets it apart from other projects.
One of several areas Elastos is looking to improve the internet is identity verification. Miah explains that a sustainable way to verify the identity of people behind accounts on the internet is through a decentralized identifier and a verifiable credential because the user is in total control. He explains that users should be allowed to go to a Know Your Customer (KYC) provider of choice and go through the verification processes independently. After this, the KYC provider will issue the user a credential they can submit to online applications when required.
Jiang and Miah explain how the partnership between Tencent and Elastos utilizes cloud software to boost Web3 solutions for everyday internet problems like identity verification. The episode also discusses the next steps necessary for global Web3 adoption and how regulations will impact the industry in the coming months.
Listen to the latest episode of Hashing It Out on Spotify, Apple Podcasts, Google Podcasts or TuneIn. You can also explore Cointelegraph's complete catalog of informative podcasts on the Cointelegraph Podcasts page.
Magazine: Can you trust crypto exchanges after the collapse of FTX?
Disclaimer: This article is for general information purposes and is not intended to be and should not be taken as legal or investment advice. The views, thoughts, and opinions expressed here are the author's alone and do not necessarily reflect or represent the views and opinions of Cointelegraph.